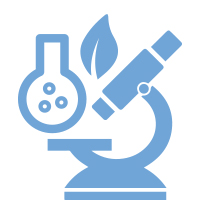 Research and development
As a team of chemists with diversified and collective experience and expertise, and equipped with sophisticated instruments, our R&D lab can create, test and commercialize new ideas within a short period of time. We can do reverse engineering, product improvement and testing. Some of our national brand equivalent products perform even better than their targets at a lower cost. Our R&D lab is good at tailor-making for niche marketers.

From the raw materials to batches and to every finished product, our R&D lab is also in charge of quality assurance activities, testing against the most exacting standards.

Our Chief Chemist works with our purchasing department in sourcing and procurement of chemicals and other raw materials. He carefully approves all purchases and is especially careful in testing overseas chemicals. Foreign purchasing of most of our high volume components greatly enhances our pricing.

Our R&D Chemists assist our sales team in product promotion and training of customers, and supplies technical support to our customers.

We are committed to our environment and have developed a series of environmentally-friendly products. Several new products are planned during the current year.