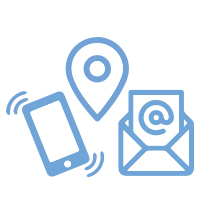 Gemini Packaging Ltd.
150 – 12071 Jacobson Way
Richmond, B.C.
Canada V6W1L5

Vancouver: 604-278-3455
Toll-free: 1-800-665-0991
Fax: 604-278-3697
For general inquiries, please feel free to email us atinfo@gemini-ltd.com or call 604.278.3455.
For Noflex Digestor and other Zaal Special Products, please contact: dave@gemini-ltd.com
If you are interested in our products and would like to request samples, please contact our sales department.
Our staff can help you with any questions or comments about our products.